December, 2020 Louisiana Farm and Ranch
Provisia Rice
The Only Real Solution for Weedy Rice and Resistant Red Rice
Southern rice farmers seeking an effective, profitable solution to weedy rice and herbicide-resistant red rice infestations have only one truly unique rice system option in 2021 — the Provisia Rice System and Horizon Ag Provisia rice varieties.
Fortunately, it's an option that's resulting in what are consistently described as the cleanest rice fields across the South, while also returning fields back to more profitable production.
"There is no technology that's comparable to Provisia rice for our region today," said Dr. Tim Walker, Horizon Ag general manager. "Other seed companies claim they have systems featuring new technology, but they're actually still using the same herbicide chemistry that has contributed to resistant red rice and weedy rice problems. In fact, if that so-called new technology isn't being used in a rotation with Provisia rice, it may actually be making problems worse."
PVL02, the second variety available in the Provisia Rice System, was released for the 2020 season and proved to be a significant step change over the first Provisia variety, PVL01, in terms of yield and overall performance.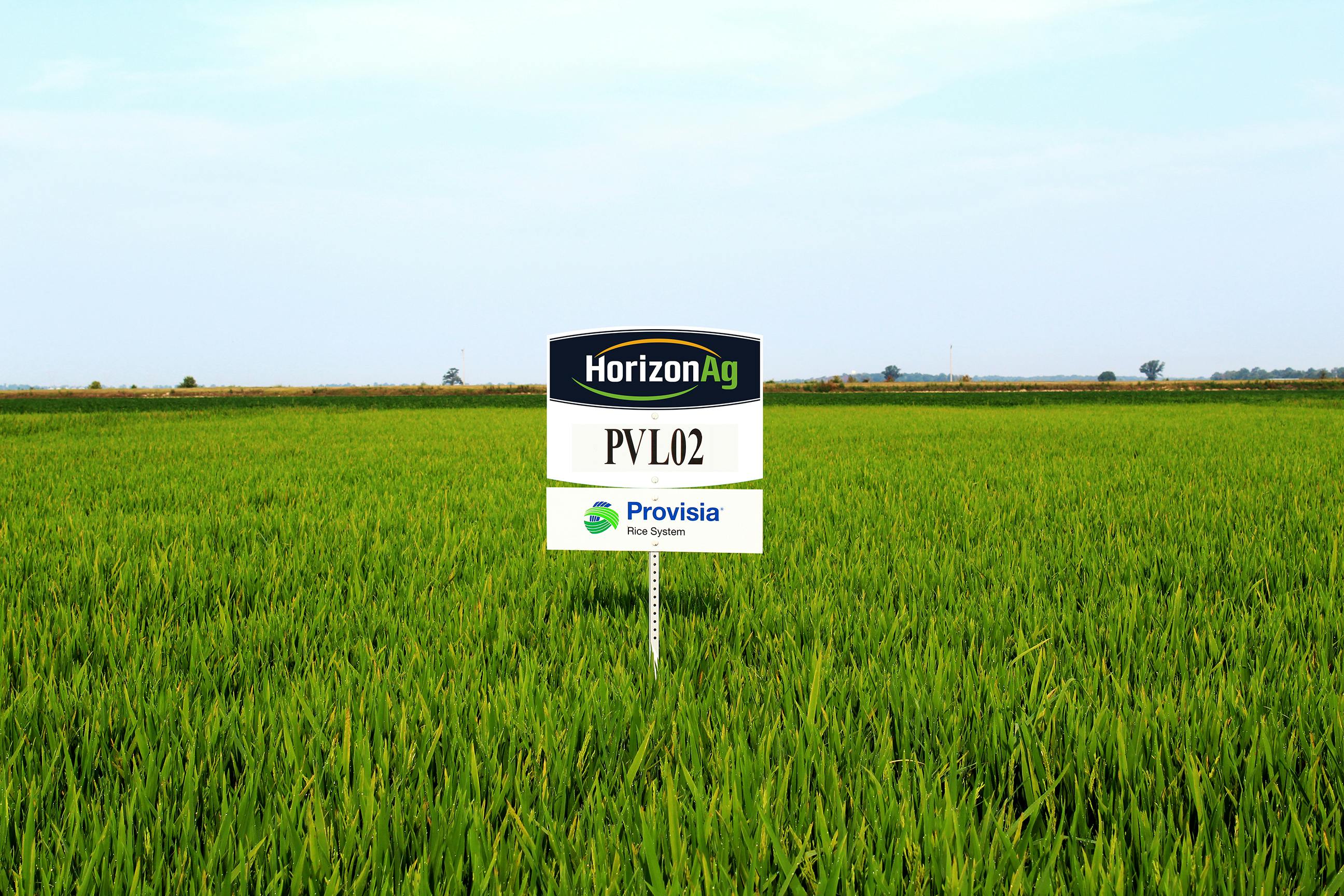 Due to its improved agronomic characteristics and greater yield potential, PVL02 will replace PVL01 in the Horizon Ag lineup for 2021. There is a larger supply of seed available for planting throughout the region, and demand is expected to be very strong, especially in areas where weedy and resistant red rice are significant threats.
"A lot of rice farmers had a chance to see PVL02 in action last season and were pleased with what they saw," he said. "Compared to PVL01, PVL02 is earlier maturing, which bodes well for southern Louisiana when it comes to a ratoon crop. It has better clarity and lower chalk, and it offers improved milling. It's also not quite as susceptible to blast."
In addition, a very limited supply of PVL03 is expected to be available for planting in 2021, giving some farmers a chance to experience firsthand the latest and greatest variety developed for the Provisia Rice System. PVL03 is in seed production in South Texas this winter.
"With PVL03, we'll have a variety that rivals the highest-yielding Clearfield varieties, in terms of yield potential, and that will also have the gene for blast resistance, which is very important in areas like South Louisiana," said Dr. Walker. "It's pretty incredible that, in just the short amount of time since the Provisia Rice System was released, we already have a very high-yielding variety that's resistant to blast."
The threat from weedy rice and herbicide-resistant red rice has become much more widespread throughout the Southern rice growing region in recent seasons, causing significant yield losses.
Fred Zaunbrecher, who farms with his three brothers near Rayne, Louisiana, said good stewardship of the Clearfield Production System for rice helped delay the development of weedy rice on their farm until recently. Still, of his approximately 2,000 acres of rice, about 800 acres were infested with weedy rice and resistant red rice.
He started planted PVL01 when it was first released. "It was a variety that came out a little early, but it was technology that was really needed because folks were having such a hard time with weedy rice taking over fields. There was a need for an alternative to Clearfield rice."
Zaunbrecher had PVL02 in seed production in 2019 and planted more of the variety in 2020, after seeing the newer variety perform. He said they have been very pleased with the yields and quality of PVL02, with the first and second crop cutting a combined average yield of 11,500 pounds per acre, even after Hurricane Delta reduced the second crop yields by over 20%. The first lot he delivered milled 68/72.
Most importantly, the Provisia Rice System provided the control they needed to bring their fields back into more profitable production.
"Provisia rice is a game-changer," he said. "With PVL02 and Provisia herbicide, we were able to make very good progress cleaning up those problem fields. The system controlled just about 100% of that weedy rice. You can pretty much control everything if you do it right. If we'd planted Clearfield rice there instead, we likely would have made just half a normal crop."
With a larger seed supply for PVL02 available in 2021, Zaunbrecher said farmers who weren't able to get seed this past season will likely be turning more to the Provisia Rice System to control problems in their fields. He expects to plant another 400 acres of his farm in PVL02 next year.
Zaunbrecher said he is also really looking forward to the availability of PVL03. "With the earlier Provisia varieties you have to be on top of your fungicide program because both are susceptible to blast," he said. "PVL03 has resistance to blast, and that will be a step up."
The Provisia Rice System is comprised of Provisia seed containing the Provisia trait, which allows farmers to safely apply Provisia herbicide. Used in rotation with the Clearfield Production System for rice, farmers can plant a rice-rice-soybean rotation and an optional fourth year of conventional rice.
They also get flexibility to grow more rice over multiple seasons, while rotating different herbicide modes of action for sustainable management of all resistant rice types and annual grasses.