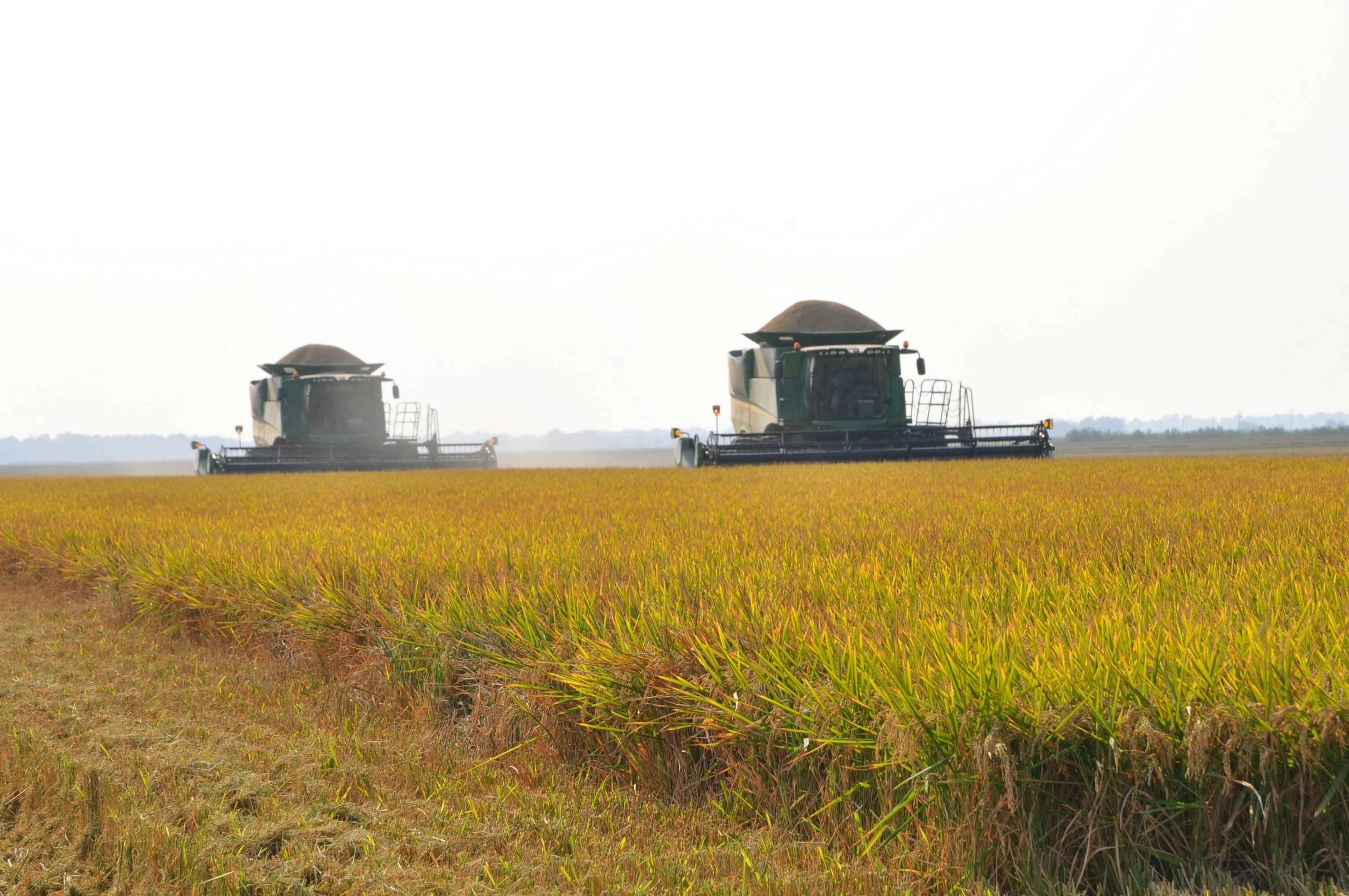 Sustaining a Southern Rice Industry With Today's Consumer Demands
Dr. Tim Walker, Horizon Ag general manager, recently spoke to an international audience during the Rice Marketing and Technology Convention in New Orleans in June, on the topic of "Sustaining a Southern Rice Industry With Today's Consumer Demands." Considering current market pressures and potential long-term impediments to industry growth, we wanted to share those observations as Horizon Ag seeks to work with you to improve profitability and sustainability for U.S. rice farmers.
Given today's incredibly challenging rice market, ever-increasing rice imports into the United States, and the rising global demand for higher quality rice more suited to particular consumer needs, the obstacles facing Southern rice farmers are forcing the industry to question traditional thinking, particularly when it comes to stabilizing its health and securing a brighter future.
A look at the numbers tells the story. Rice acreage in the Southern United States has been trending down for almost 20 years (see Table 1, Southern USA Planted Acres). Exports are flat. Domestic consumption is essentially flat. Total production is flat while rice imports are up drastically.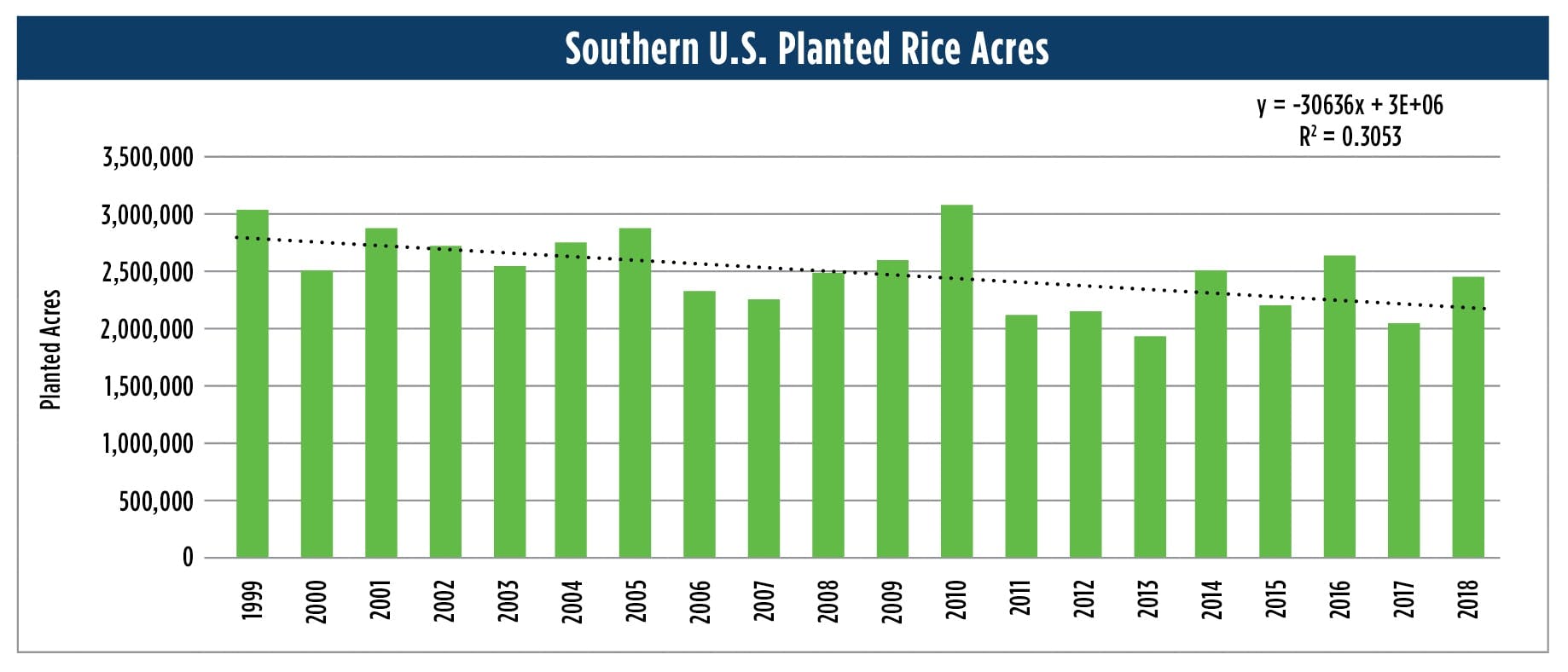 Table 1, Southern USA Planted Acres
To a degree, we've been able to mitigate some of the impact of those developments by increasing average yields per acre on that declining acreage, due to the talent of our farmers and the resourcefulness of their industry partners. Without significant market growth, however, ending stocks are trending up and will continue to hold down prices and stunt profitability.
The overall outlook for the sustainability of Southern U.S. rice hinges on its ability to offset the significant loss of market share and profit potential by producing a product that will be more desirable to consumers — both domestically and globally — than they can buy from other sources.
The significant threat of rising imports at home and the overall loss of market share with critical buyers throughout the Americas suggest that it's time to do a better job of listening to customers and delivering they want. Additional facts for consideration:
Competition for rice sales around the globe is growing. In fact, the world rice trade has tripled in 20 years.
U.S. rice is typically priced at a premium, even though quality standards often don't align with what the consumer wants, particularly from a cooking or amylose content standpoint.
As a result of the dramatic increase in hybrid rice production in recent years and single-minded focus by much of the industry on quantity over quality, the USA is no longer considered the "gold standard" for quality rice.
To be clear, quality is in the eye of the beholder. How does the rice look? What is its length, uniformity, color and chalk? How does it cook, when it comes to texture and taste? Still, a true Southern U.S. long grain rice today is likely very similar to one from 20 years ago. That, along with commingling of varieties and the fact that hybrids are not homogenous for quality characteristics like amylose and gel temp, has prevented U.S. rice from making the strides in quality that some competitors are making and that consumers are demanding. The impact is significant in the domestic market. Recent reports show that the U.S. is importing the equivalent of 570,000 acres of rice. (See USA Imports Table.) True, the majority of the imported rice is Thai Jasmine and Indian Basmati, but for every 10% market share we can take with a Southern aromatic type, that represents about 60,000 acres that U.S. farmers could produce at home, improving their profit potential.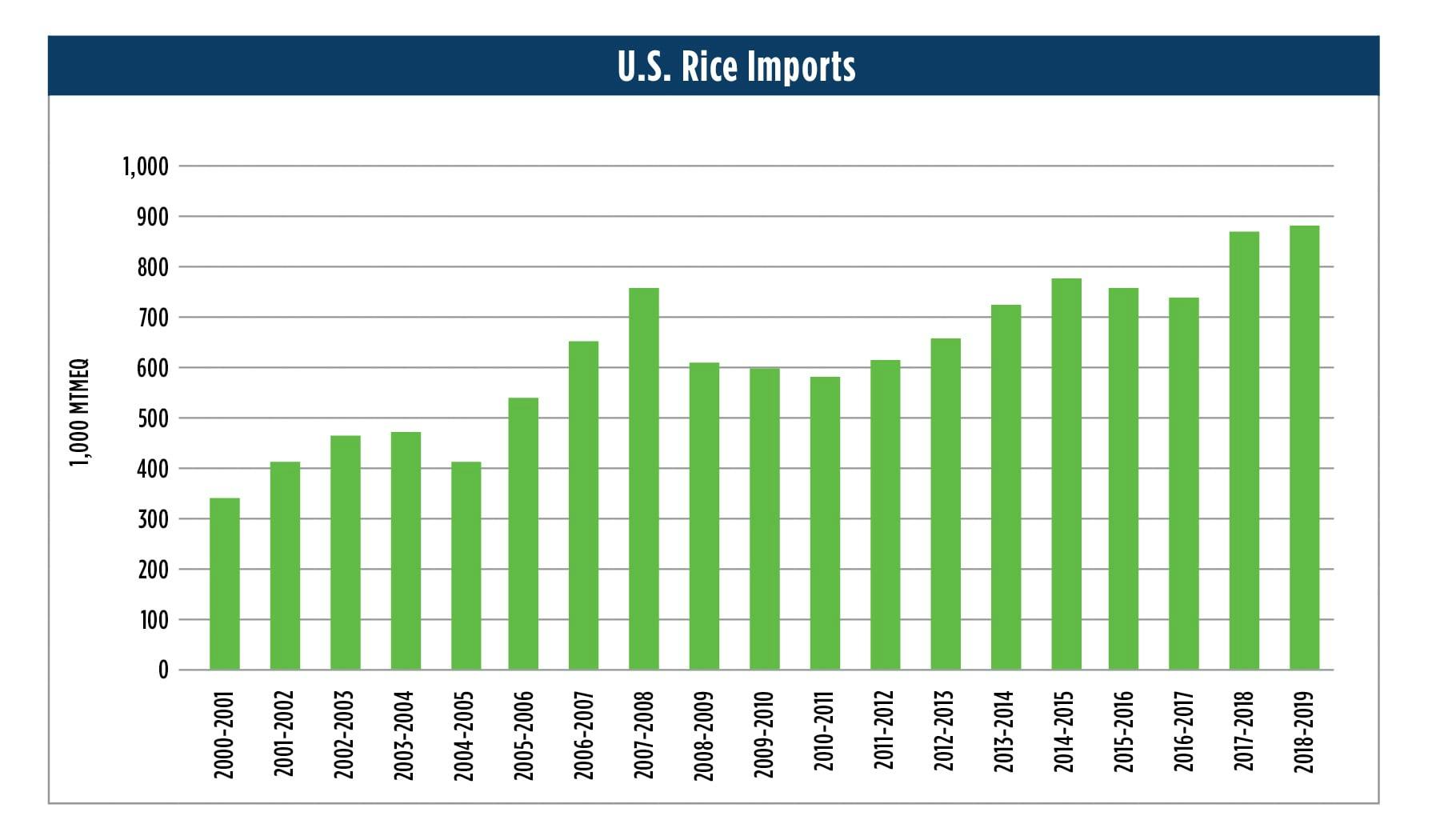 USA Imports Table
Looking at the potential in the western hemisphere, the U.S. share of rice sales to key trading partners continues to decline. Where the U.S. share of Canadian imports once approached 80%, today that market share has dropped below 60% and continues to fall. The same downward trend is occurring in Mexico and Central America, where we once had almost 100% market share. Last year, our share in Mexico was closer to 70%, while in Central America, U.S. market share is now less than 60%. Recapturing those markets is critical when you consider that achieving:
75% market share in Canada would mean an additional 40,000 more acres of demand
100% market share in Mexico would mean 95,000 more acres of demand
90%-plus market share in Central America could mean 150,000 more acres of demand
There is no doubt the potential is there, if we can make it a priority to listen to consumers and respond based on their needs. This may require moving away from a commodity mindset or producing more competitive aromatics. It may mean finding a pricing mechanism where the rice that is desired can be grown economically. Ultimately, it's about delivering to meet the demand.
At the recent Rice Marketing and Technology Convention, I talked with buyers from those countries who want to buy more U.S. rice, particularly as current trade agreements set the stage for more favorable trade. To do that, however, the U.S. must produce the quality of rice the buyers need to fulfill the demands and expectations of their customers at home. Until that happens, those opportunities will not be fully realized, and competitors will continue to take share.
As for Horizon Ag, we are proud to say we have high-quality rice varieties today, like CL153, CL163, and PVL01 that meet the unique cook quality needs of Latin American buyers. We are in talks with those buyers and exploring ways that we can grow our portion of their business. We also are working with our university breeding partners to advance new varietal lines for the near future with the genetic characteristics desired by these potential major buyers, offering the hope for increased U.S. sales as current trade discussions create increased opportunities for Southern U.S. rice.
Horizon understands that the future of our industry depends on the decisions we make today and our industry's resolve to grow our potential by better understanding and responding to the market and consumer demands.
Always read and follow label directions. Provisia® and Clearfield® are registered trademarks of BASF. All other trademarks are the property of their respective owners. ©2019 Horizon Ag, LLC,. All rights reserved.