New Variety Report: CLL16 – The Complete Package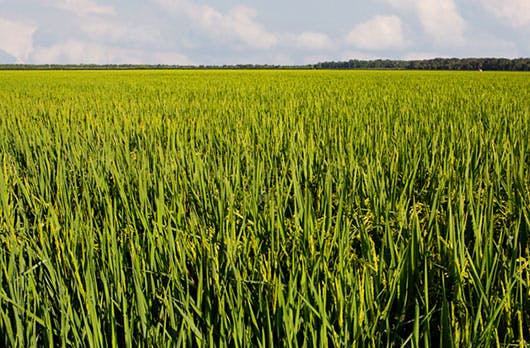 Delta rice farmers looking for the "complete package" in a rice variety don't have to search any further than new CLL16 from Horizon Ag.
A long grain Clearfield® rice variety developed by the University of Arkansas System Division of Agriculture, CLL16 has shown excellent rough rice yields, averaging higher than Diamond in university tests. Its performance consistency, high milling quality and industry-leading blast resistance make CLL16 the complete package for many rice farmers considering seed choices for planting this season.
Missouri farmer Zack Tanner, president and co-owner of Tanner Seed Company, had a chance to see the newest Horizon Ag Clearfield variety up close in his seed production fields, taking note of its agronomic characteristics and performance potential.
He calls CLL16 "hands down my favorite Clearfield variety, ever. It had good vigor and tillered very well. It is a medium-season variety that made a very good yield, and the milling was great. We didn't see any blast in it, it didn't have any lodging and it does well at a low seeding rate."
"Horizon Ag is excited to market CLL16, developed in partnership with the University of Arkansas System Division of Agriculture and BASF," said Dr. Tim Walker, Horizon Ag general manager. "This variety promises a step change in yield potential, while offering industry-leading blast tolerance and a milled product that continues to bring back the Gold Standard rice the Southern USA has historically produced."
CLL16 is a very stable variety with an early maturity date, averaging 86 days to 50 percent heading, similar to CL172 and Wells and about four days earlier than Roy J. Plant height is 42 inches with a 36-inch canopy, similar to Diamond. Grain weight and size are similar to Diamond, with nice long, plump kernels. It has typical Southern U.S. long grain cooking quality.
The plants have very strong straw, indicating good lodging resistance. CLL16 has the Pi-ta and Pi-km blast-resistant genes, is rated moderately susceptible to false smut and is susceptible to sheath blight. It is also moderately resistant to Cercospora.
The suggested seeding rate is 70 to 80 pounds per acre. The recommended nitrogen rate is 120 to 150 pounds per acre, depending on soil type.
In summary, CLL16 provides:
Exceptional yield performance
Broadly adapted for the region
Excellent milling characteristics
Industry-leading blast resistance
Excellent standability
For more information, contact your Horizon Ag District Field Representative, talk to your seed retailer or go to HorizonSeed.com