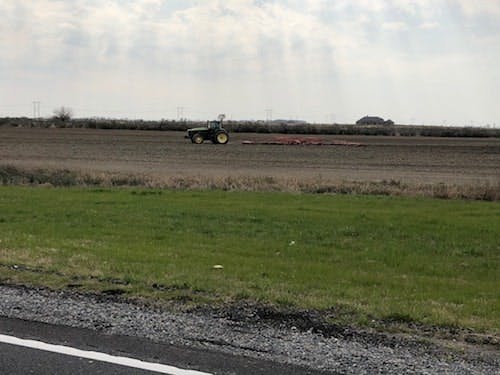 Tips to Manage for Profitability in 2019
I do not want to speak too soon, but we've finally received a break in the cold, wet weather, and the sunshine coupled with longer daylight is supporting some much-needed field work. We've learned in recent years that, given the right conditions, crops can be planted in a very short window relative to a decade or more ago. As we embark on 2019 planting, we'd like to share some important considerations with the hope that it will help maximize profit opportunities in a year where, because of current economics, we don't have much margin for error. Simply stated, budgets are tight, but there are areas where the risks aren't worth the potential savings. Sometimes we can spend a dime trying to save a nickel. Here are some examples where trying to save money can cost in the long run:
Plant Nutrition – Agronomy 101 taught us that plant growth is dictated not by the sum of the resources available but by the scarcest resource. If a nutrient like P or K is limiting, regardless if you apply the right rate of N, grain yield will still be limited. If soils are testing medium or above in the important nutrients for rice growth, you should be okay to hold off adding those nutrients. But, if you are in low or very low testing soils, you cannot afford to skip the application of the limiting nutrient(s). If you haven't tested your soils and you guess wrong, it is very difficult to make up the optimum economic yield potential with in-season applications.
Seed Treatment – Seeding rates have decreased incrementally over the last 20 years or so of rice production. Part of the reason for this is the considerable improvement in planting equipment. Another reason is seed treatments that provide disease and insect protection. Protected seed planted at a uniform depth and spacing with adequate moisture results in uniform stands and increases our chances for optimum yield. When planting pure-line cultivars like Horizon Ag branded seed, a good rule of thumb is to target a plant population of 15 to 20 plants per square foot, which can normally be achieved by planting approximately 30 seeds per square foot of treated seed. One word of caution: The longer the seed stays in the ground, and hence the longer it takes to achieve permanent flood, the greater the risk of losing efficacy of most of the common insecticide seed treatments. Once it is time to flood, pay close attention to how long the seed has been planted and how many wetting and drying cycles it has gone through. An additional insecticide application may be needed to minimize loss from the rice water weevil.
Weed Control – Start clean and stay clean is always the best recipe for weed control success. It is always easier to control grass before emergence. Grass is highly competitive with rice. The longer it is uncontrolled, the harder it is to control and the more yield is lost from early-season competition.
Horizon Ag offers industry-leading herbicide-tolerant rice. The Clearfield® Production System for rice is tried and true for grass control and red rice control, especially on fields where proper stewardship has been followed. Horizon Ag Clearfield varieties offer excellent yields and disease resistance and result in an end product that not only pays a premium at the mill but also keeps us in good favor with domestic and export customers. The Provisia® Rice System proved to be in a league of its own with respect to weed control last year. There is no better rice herbicide on the market for grass and weedy rice control. The Horizon Ag variety PVL01 showed that it can provide equal or greater yields in fields that are infested with weedy rice and resistant grasses. Furthermore, the grain quality is highly desirable, especially by important export markets like Mexico and Central America.
Financing Options – Finally, we understand finances are tight in 2019. We'd like to remind you of our zero percent interest financing plans that are new for this year. Take full advantage of your operating loans on other expenses, and let us carry your seed expenses through John Deere Financial and Rabo AgriFinanace. It's part of our commitment to you, our customers, to support you as you manage for a more profitable 2019 season.
Always read and follow label directions. Provisia® and Clearfield® are registered trademarks of BASF. All other trademarks are the property of their respective owners. © 2019 Horizon Ag, LLC,. All rights reserved.
Photo: Poinsett County AR Tillage